Teaching Skills to make Every Auction a Better One
Since 1996, PRI has instructed students on becoming standout professional Ringmen in all areas of the auction industry. At our core, our focus is to develop successful industry leaders.
Industry-Leading Instructors
Our team of prominent auction industry leaders are personally invested in your training at PRI and in developing your career in the auction industry.
When you purchase our PRI Instructional Video you'll not only receive valuable training information specific to the live auction industry, you'll immediately be eligible for discounts off your PRI Tuitions.
---
Each day is enriched with hands-on training experiences and activities that provide our students with the skills every professional ringman will need to know to perform effectively for any type of live auction with any auctioneer. We teach our students the correct way to perform and communicate, which is universally accepted and expected by professional auctioneers and professional ringmen on a global scale.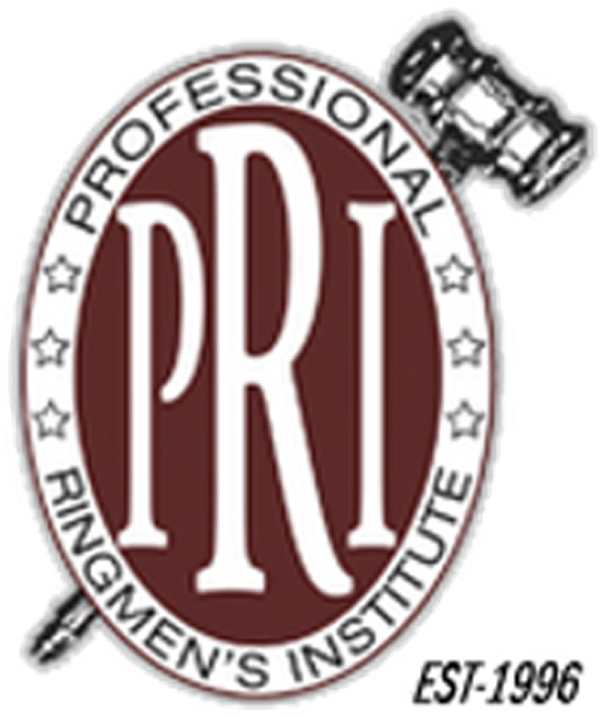 As a new person in the business I knew the ringman had an important job but didn't know what it was. Now I do. The class provided an opportunity to learn the tools of the business and enjoy doing it. Now I'm even working as a professional ringman in my dreams!
S. Myers
Oregon
My phone has not stopped ringing because of all the people who knew that I was attending PRI and I've already landed five new jobs because of PRI. I know that this is not the case for most but PRI has paid for itself already and I have not even been home for 48 hours.
Phillip P.
Texas
One of the most beneficial seminars I have ever attended and I have attended quite a few in the past 36 years. It doesn't matter how many years you have been in the business, PRI training will increase your company's professionalism and pay dividends to your Sellers and your bottom line. I totally recommend it for your entire auction team.
Steve Lewis
Kentucky
I have been a professional auctioneer in excess of twenty five years. I have scheduled and attended numerous auction business related seminars and continuing education classes during my career. I recently attended a condensed version of the Professional Ringmen's Institute training in Louisville, KY. The course material and professionalism of the instructors were impeccable. The PRI is the best course of study I have attended in my career. I personally recommend PRI to the novice and professional alike. Thank you Brian (Rigby) and Neal (Davis).
Randy Bush
Kentucky
Two weeks after Graduating from PRI, I was hired to work a large Exotic animal auction. Upon arriving at the auction, they told me that they don't typically use ringmen. I said . . . "Really? You will today." Myself and one of my contract auctioneers worked the ring for 8 hours. Upon completion the gentleman who'd hired us told us he'd recieved a lot of good comments about us. He said we did a great job, paid us our wage plus a "bonus" and asked us to be back again for their next auction . No question that my training at PRI greatly improved my abilities at this auction and allowed me to conduct business at a much higher and more effective and professional level. Thanks PRI!!
Todd Borgmeyer
Norfolk, NE
I just wanted to let you know I worked as a Professional Ringman at an Auto Auction last night (about 245 cars) and I did put to use many of the techniques I learned at P.R.I. As a result of my training, I completed 3 additional deals that I feel sure would not have been done just by knowing how to negotiate effectively with the sellers and buyers to close the transactions. The owner of the auction was very pleased with my contributions to the auction. The Auctioneer was also very pleased and is now talking to me about other ideas in the auction business. Just wanted to drop you a note to let you know. Please let me know when I can be of assistance at some of your auctions. Thanks again for the quality of what you teach at PRI.
David W. Taylor
South Carolina
First of all, let me thank you for a great session at PRI. The skills learned will prepare us for a lifetime of understanding and professionalism as we move forward as Ringmen and Auctioneers. Steve Henry and I will be working a Registered Angus sale this Saturday. We are excited to use our newly learned skills. Thanks again for a great week. We have already communicated to the two other guys who were supposed to come with us that they must attend the next session. Thanks again for the opportunity you have provided to so many people.
As a PRI graduate I would love to send as many students to your school as possible. I would enjoy giving them a brochure on PRI. Would you consider sending us some brochures for your upcoming class? We also have our mobile office used at all our auctions at the sign shop having new graphics added to it. I will proudly display the PRI logo and will send you a picture when it is completed. Thanks again, I appreciate your willingness to help other people. The Kentucky Auction school has adopted this as a philosophy: "If you want to be successful, it's really quite simple, just help enough other people become successful." Please let me know if we can ever help you in any way.
Steve Cherry
Kentucky
Since receiving my PRI Designation, many doors have been opened. I am now a Professional Ringman or Auctioneer for a National Commercial Real Estate Company and several additional Auction Companies. Working as a Professional Ringman for the past year has allowed me to make so many great contacts. I am now on the Board of Directors for the South Carolina Auctioneer Association and I'm an Ambassador for the National Auctioneers Association. Many of these contacts and positions are a direct result of my training at the Professional Ringmen's Institute.
I always highly recommend PRI training to new members and/or people I come in contact with in my travels. I would love to return to the Institute as a guest speaker some day. Thanks for your friendship and your continued assistance and support. Our auction industry is very grateful for the professional and necessary training your institute provides.
David W. Taylor
South Carolina
Brian, THANK YOU! THANK YOU! I had an interview this morning with Ritchie Bros. I met with Mike and Andy and GOT the job! Thanks to the training I received from PRI, I had the confidence necessary to walk in, sit down and get the position. I know I'll be an asset to their team! I am so grateful to you. Thank you again.
Danny Bills
Brian, I just wanted to thank you so much for providing me the opportunity to attend PRI. While attending a local auction with my parents and spending just a few moments watching the paid bid spotters, it made me realize how fortunate I am along with everyone else who has taken the opportunity to attend your training. Just the few days at PRI makes such a difference! And those who think they are already ringmen have no idea how clueless and unprofessional they look! I just wanted to thank you and your team of instructors so much for providing me such a great opportunity! Thank you again!
J. Heard
It truly was the best 3 days of training that I have ever attended. Very good information and an even better delivery. You kept saying that it was A-Team information, and I'd agree with you 100%. My goal by attending PRI was to become an employable independent contractor as Ringman. The skills and techniques and that you provided will certainly give me the opportunity for advancement. I appreciate the time that you and your instructors have devoted to develop such an effective training program! I know that anyone wanting to work as a Ringman or auctioneer will benefit tremendously by attending PRI!
Will Milligan
Thank you for providing the opportunity to attend such an incredible training. I learned more in three days than I ever learned in auction school and it's 1,000 times more useful! Your training was more applicable to building a successful auction business than I ever imagined it would be. Thank you also to Neal Davis for sharing his worldwide wealth of auctioneering knowledge so openly, candidly and effectively. A heartfelt thank you for the true dedication you have shown by pursuing such an important mission and your willingness to share this vision to help our auction industry become more professional and valuable in the eyes of the public. We are honored to be a part of this group!
Carlette Metcalf
Arkansas
Thanks to the training and expertise I gained from attending the Professional Ringmen's Institute in February, I was able to complete a great transaction between two buyers at the American Association of Swine Veterinarians meeting in Dallas on March 3rd. Due to this transaction, we were able to increase the total money raised by $40,000. I would not have had the skills to put this together without the training I received at PRI. Once again, thank you Brian Rigby & Neal Davis.
Terry Metcalf
Arkansas
Brian – I just wanted to say thank you and let you know how much I enjoyed your PRI training in Springfield, MO. Everyone associated with PRI was extremely professional!! I mean…a true class act!! I left there knowing that I will be in a much better position to thrive in the auction industry! I love the photo CD and Press Release you provided and I will be using it very soon. I sincerely appreciate you and the improvements in performance you helped me understand. I am so grateful!!
S. Pyfrom
Kansas City, MO